THE RECORDING OF "Making Juicers - Online Workshop", September 26th, 2020
$

50.00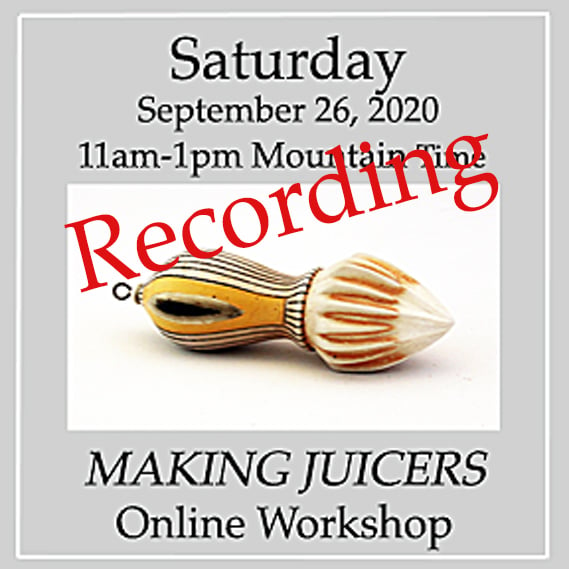 Purchase the download of THE RECORDING of "Making Juicers". This recording does not expire. It is a download through Google Drive that you will have indefinitely, for your personal use. Register here to receive a link to the download. Please allow two hours for the link to come through on your email. I send them as I receive them. Thanks!
Online Juicer Making Workshop
September 26th, 11am - 1pm Mountain Time
In this online workshop participants will learn to make two different types of juicers. First, we will make a citrus reamer, and second, a small pitcher-style juicer with a strainer. The two hour session will include a short image presentation, and demonstrations of throwing, assembling and decorating. Hosted on the Zoom platform, the class will be geared toward observation with the option of going back and trying the techniques later. A recording will be made available to participants for one month after the class.
Cost $50
Note: A zoom link will be sent to you prior to the workshop. Please make sure you have the latest version of the zoom app downloaded on to your device prior to the workshop.